Finding your own voice
'There is beauty and there is power, but more importantly, there is authority and there is a need to live our best lives fully and to do that out loud.'
- Janice Bryant Howroyd, CEO and Founder of ACT-1 Group(1)
So I've been thinking a lot lately about finding your own voice and why speaking up, owning our own work and our own accomplishments can be so hard for so many of us. It's actually been on my mind a lot recently as I just finished reading 'The Other Einstein', a book about Albert Einstein's wife, Mileva Meric Einstein. Although deemed historical fiction, the book builds on historical research and letters written by key characters in the book that suggest Mileva may have contributed to Einstein's research over the years, including some of his prominent theories of relativity without the recognition she deserved.
After reading this book, I admit I was unsettled at the possibility that yet another historical figure may have taken credit for another's work, especially when that other may have been a marginalized female (not forgetting the historical context of that time). Unsettled is actually too nice of a word—honestly, I was frustrated and angry at this prospect. There have been countless articles and books written attempting to address this imbalance; highlighting female inventors and researchers that were often not included, given credit, etc. at prominent points in our history (2). And of course, this reality doesn't extend to women alone; all marginalized individuals (whether gender, race, ethnicity) were susceptible to this reality of being ignored or having their contribution overlooked or excluded.
The reality is that this issue is still happening today. But I find hope in the fact that one benefit of the painstaking progress we've achieved over these many decades (and equally acknowledging we still have a long road ahead) is that those overlooked and marginalized can take action in finding their own voice to feel more empowered in these situations and most importantly, create a different outcome.
In the book, Mileva's tortured character becomes less assertive over time, loses her self-confidence and perceived self-worth, creating an endless self-fulfilling prophecy in which she feels she is less deserving, acting in a way that does not require respect and recognition, and then is not recognized or treated in a respectful way.
Now we may not all be in the exact situation portrayed in the Other Einstein but maybe in reflection you can relate to some aspects of Mileva's story? Maybe there has been a time when you felt ignored, overlooked, disrespected in a work context and didn't speak up, didn't use your voice to address the issue? Maybe this lack of speaking up created its own consequences (maybe others at work perceived you as introverted, less ambitious, less assertive) which then continued this negative cycle?
Wherever you may find yourself, I am here to tell you that you can do something about finding your own voice and that this advice is backed by psychological science, which means these methods are tried and true ways to create those different outcomes I was talking about.
A few suggestions for you to consider:
Be More Assertive
This is a straight forward first step but often one of the most difficult behaviors to practice consistently. Being more assertive means taking action when needed, speaking up rather than staying silent, give a voice to your thoughts and feelings. Every single time. Period. So that next work meeting you have and everyone is contributing and you have something to say but usually hold back? Don't. Use your voice.
Set Expectations with Others
Before you participate in a project or task with others (especially where contribution is ambiguous) be the person who pushes for clarity in those roles and responsibilities. 'So who is doing what and how will these contributions be communicated to others?' Communication and transparency are always the key and are actually linked to good teamwork behaviors as well so practicing setting expectations with others you work with early and often is a good habit to form from many vantages. Try this strategy out on your next project (no matter how big or small) and observe how pushing to set expectations up front changes the dynamic of the team or partnership from the get-go.
Recognize Opportunities to Help Others Have a Voice and Then Do Something About It
As with most things, when we recognize the needs of others and help to address their needs, we tend to also reap the benefits of those actions. There is a concept called Amplification, a powerful tool in which colleagues agree to verbally recognize others' contributions when voiced in a public setting. If for example, a women's suggestion or idea is voiced in a meeting (i.e., you've taken my advice from above and shared an idea in your next team meeting) and this idea is quickly repeated by another colleague in that room and credited approriately (i.e., your colleague quickly supports the idea verbally AND gives you credit for the idea), the contribution is amplified. The power of the group dynamic used in this context can be leveraged as a great way to support each other (building that team cohesion) and to ensure credit is correctly attributed. So give it a try and see how the power of amplification can help you support others' voices and your own.
Lastly-- the above suggestions are all built around research on self-efficacy. If you are interested in learning more on this topic, I would definitely recommend: https://positivepsychologyprogram.com/self-efficacy/
And if you are interested in an inspirational podcast interview that highlights the process of finding your own voice, I'd highly recommend Without Fail's episode with Janice Braynt Howroyd, CEO And Founder of Act-1: https://www.gimletmedia.com/without-fail/smart-out-loud-how-janice-bryant-howroyd-learned-to-own-her-brilliance. Definitely 30 minutes worth your time.
And if anything I have shared with you has resonated with things you may be experiencing in your work life, please come listen to me speak at #GOALS as we will most definitely tie this discussion into making #GOALS for 2019, your best year yet!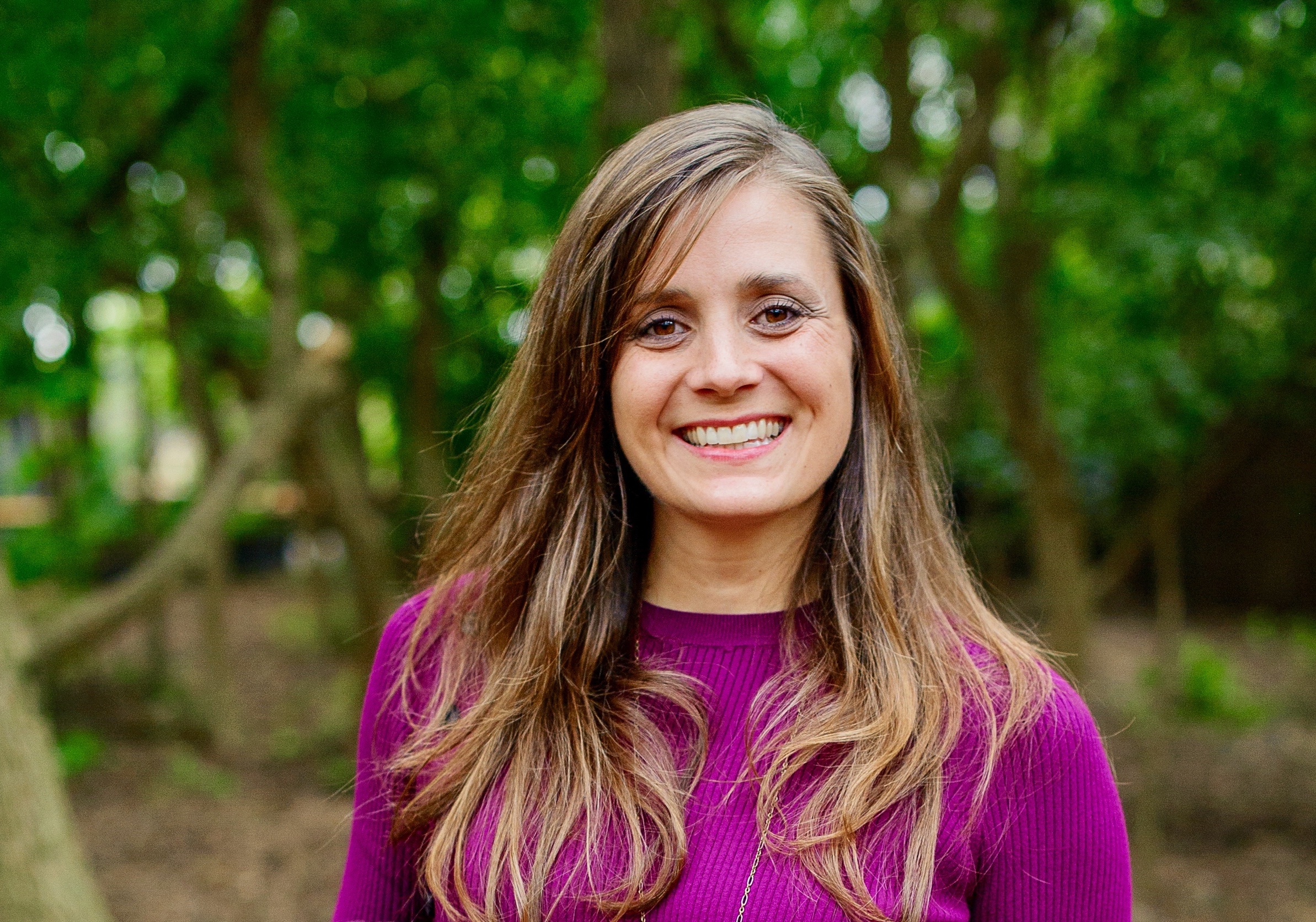 Dr. Kathryn Keeton is an Industrial-Organizational Psychologist and serves as CEO and Managing Partner of a consulting firm called Minerva Work Solutions (www.thewisdomthatworks.com) with two other fellow I-O Psychologists (Dr. Lacey Schmidt and Dr. Kelley Slack). As a women-owned company, Minerva offers I-O consulting services including team and leadership development training, executive coaching, and organizational assessments and have continued to grow this firm since they started in 2013. Dr. Keeton also serves as Associate Professor in the Department of Management and Associate Director of Executive Education at UTSA in the College of Business, supporting Executive MBAs as their Executive Coach and teaching Innovation and Entrepreneurship courses to undergraduate and graduate students. Kathryn is passionate about serving her community and actively participates on non-profit boards serving as a board member for the Center for HealthCare Services (CHCS) and SAReads in the San Antonio community. She is especially interested in supporting women in their professional development, mentoring students and educating women on how they can find their own voice and reach their career goals.