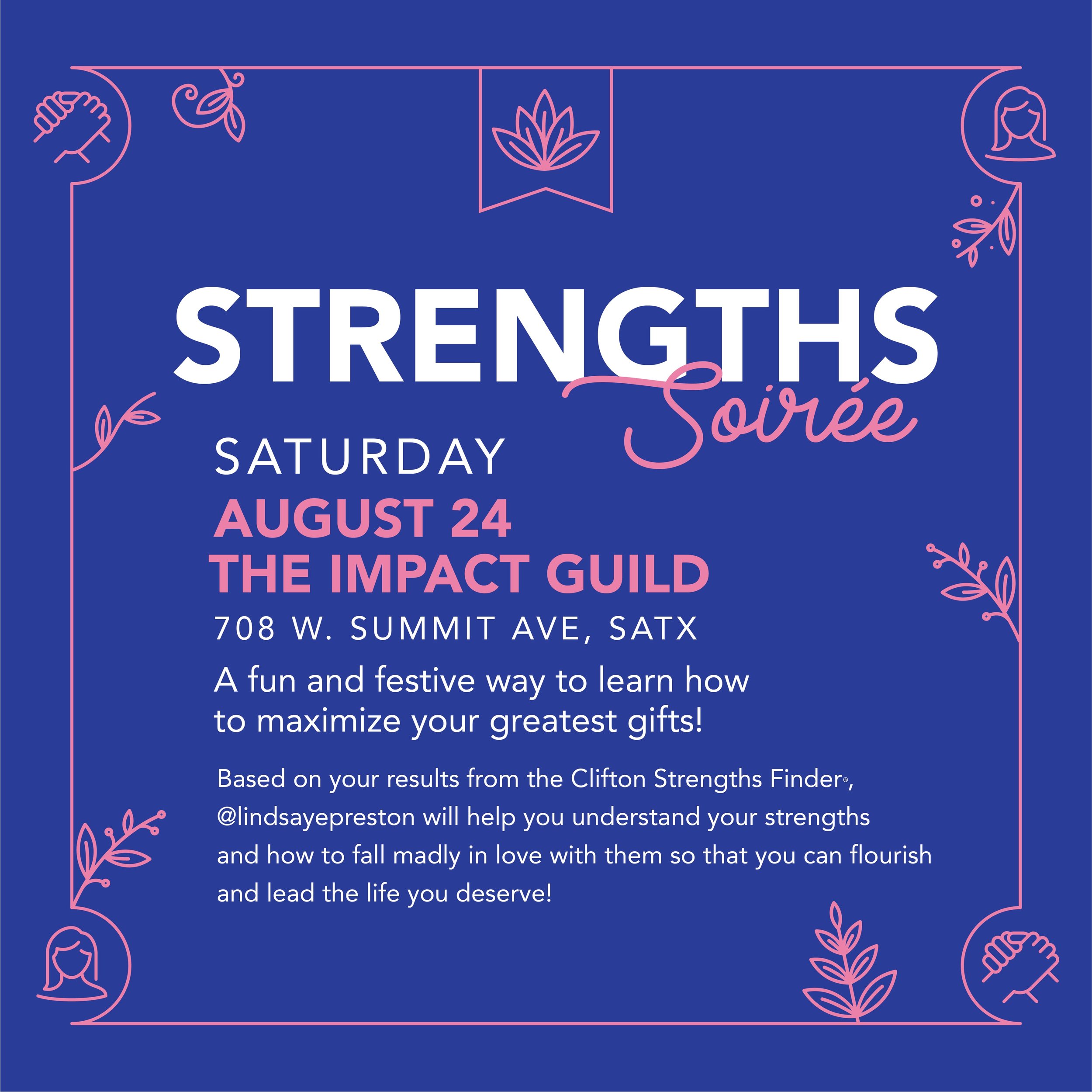 Strengths Soiree
Ever feel a little lost? Whether it is about your job, motherhood, managing a change, or just curiosity on next move, this Strengths Soiree is for YOU! Join us for a fun and festive way to learn how to maximize your greatest gifts!
We are partnering with Lindsay Preston, certified life coach, to help you gain a deep understanding of your top 5 greatest gifts.
Location: The Impact Guild
sold out
Before attending the Soireé, you'll take the Clifton StrengthsFinder® assessment online and email your results to lindsay@lindsayepreston.com.
The Clifton StrengthsFinder® is a $19.99 personality assessment that narrows down your top 5 strengths. After you take the assessment, your work is done! You can sit back and countdown until the Strengths Soiree.
Meanwhile, Lindsay will be working behind the scenes putting together a custom packet based on your results.
These packets include details on your top 5 strengths along with a workbook to use during your Soiree (plus some extras!).
After our Strengths Soiree, you will leave knowing:
How to set goals that work for YOU based on your natural strengths

What type of relationships work best for you (and which to avoid)

How your strengths could be in overdrive and hindering you from success

How to fall madly in love with your strengths so you can lead your life with the confidence you deserve

How to be your BEST self and how to start LIVING it